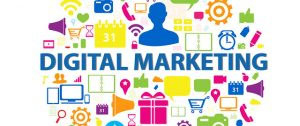 Digital marketing is a complex and demanding industry, and there are a number of trends that we have seen over the years. Here's a quick look at six of the key trends, and how our digital agencies will align their services with these trends.
1. Get More for Your Money
Budgets are being squeezed harder than ever so commissioners are looking for more assets out of the same budget. Agencies need to figure out how to deliver more without it costing them more money; for example, making multiple assets out of a single piece of content. Take a video clip and make it into sound bites and longer or shorter content clips or use stills from it to market to other channels. We work with our clients to suggest ways to use assets more creatively to produce more value for money.
2. Focus on the People
There is a huge shift towards people-first operation in both SMEs and global businesses. We are seeing initiatives happening across the board to engage employees, from marketing director jobs downwards, and make agencies operate in a better way. We need to be more creative when it comes to dealing with people, both employees and clients, and finding ways of personalising content for different audiences, just as we personalise the way that we deal with our employees. Operating under strict time constraints and budget constraints while creating engaging content and delivering on the demands of our clients is not an easy thing to do.
It is more important than ever before to find ways to innovate to keep both the people we serve and the people that work with us happy and engaged.
3. More In-House Work
In house teams might seem like a threat to the average agency but they can actually be a benefit. They are nothing new, and the best agencies will find ways to complement rather than replace those teams. With the right dialogue you can show that while some things are indeed better handled in-house, there are other things that you can do strategically outside of the company.
Your clients can be taught when they should be working with their in-house team and when it makes more sense to outsource, and how they can stretch their budgets further with outsourcing.
4. Be the Best
It's hard to compete against the one-man band outfits that promise to do it all for very little money. Agencies need to figure out what makes them special. What can you deliver that makes it worth paying more to use you? It can be tricky to sell to a commissioner who is very savvy, but external agencies bring fresh creatives and an outside view that can really benefit the client. That's what a wise agency will advertise.
5. Brexit Causes Chaos
Brexit is stretching budgets and stressing people out. Whatever side of the debate you're on it's hard to deny that the uncertainty is causing issues. Now is the time when you need to be … Read more