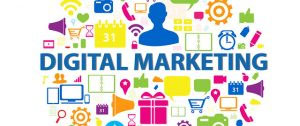 Digital marketing is a complex and demanding industry, and there are a number of trends that we have seen over the years. Here's a quick look at six of the key trends, and how our digital agencies will align their services with these trends.
1. Get More for Your Money
Budgets are being squeezed harder than ever so commissioners are looking for more assets out of the same budget. Agencies need to figure out how to deliver more without it costing them more money; for example, making multiple assets out of a single piece of content. Take a video clip and make it into sound bites and longer or shorter content clips or use stills from it to market to other channels. We work with our clients to suggest ways to use assets more creatively to produce more value for money.
2. Focus on the People
There is a huge shift towards people-first operation in both SMEs and global businesses. We are seeing initiatives happening across the board to engage employees, from marketing director jobs downwards, and make agencies operate in a better way. We need to be more creative when it comes to dealing with people, both employees and clients, and finding ways of personalising content for different audiences, just as we personalise the way that we deal with our employees. Operating under strict time constraints and budget constraints while creating engaging content and delivering on the demands of our clients is not an easy thing to do.
It …
Six Digital Marketing Trends That are Here to Stay

Read More