Childhood obesity has become a national issue. In fact obesity is so common among kids in our country, that it is commonly said that if things don't change, our children may belong to the first generation in history that on average lives shorter lives than their parents did. That is the reason that we as adults really have to act now when it comes to making sure that our kids are eating healthier and getting more exercise.
However one of the main places where we can't control all the things that kids get exposed to is at school. By the time a child is 7 or 8 years old, they spend more of their waking hours at school than they do in the home. Because of that, as parents it is vital that we check up on what kids are eating while they are in the school environment. That is where vending machines come in.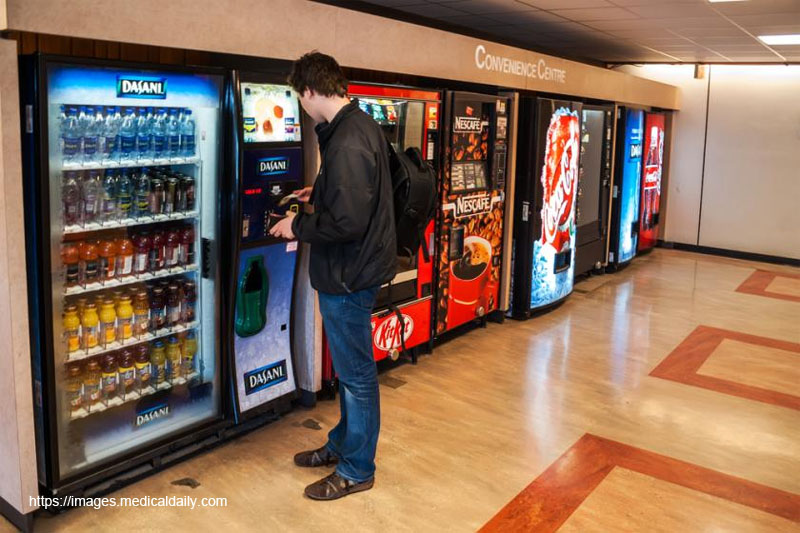 I hadn't really thought of this and how it could influence my children before recently when it had gotten a little bit of news coverage. So I went to my child's school and sure enough right there by the lunch room there was a vending machine stocked with Cheetos, candy, sodas and chips. I was so mad that I actually wrote a letter to the school board. I couldn't believe that a businessperson in my community thought it was acceptable to fill a machine with junk food like this and then place it in my child's school, or that the school would actually let them. It's literally disgusting that these companies are sitting there making a profit hawking candy bars to overweight kids.
That is why I think that if schools are going to be permitted to have a vending machine on their campus, there should be some guidelines as far as what kinds of foods are acceptable for them to stock.